Apple announced a short while ago during the Wonderlust conference that just ended, the iPhone 15 and iPhone 15 Plus with amazing upgrades in the camera, an improved screen, the dynamic island, and a USB-C port, as Apple decided to comply with European Union regulations and finally abandon the Lightning port.
iPhone 15 and iPhone 15 Plus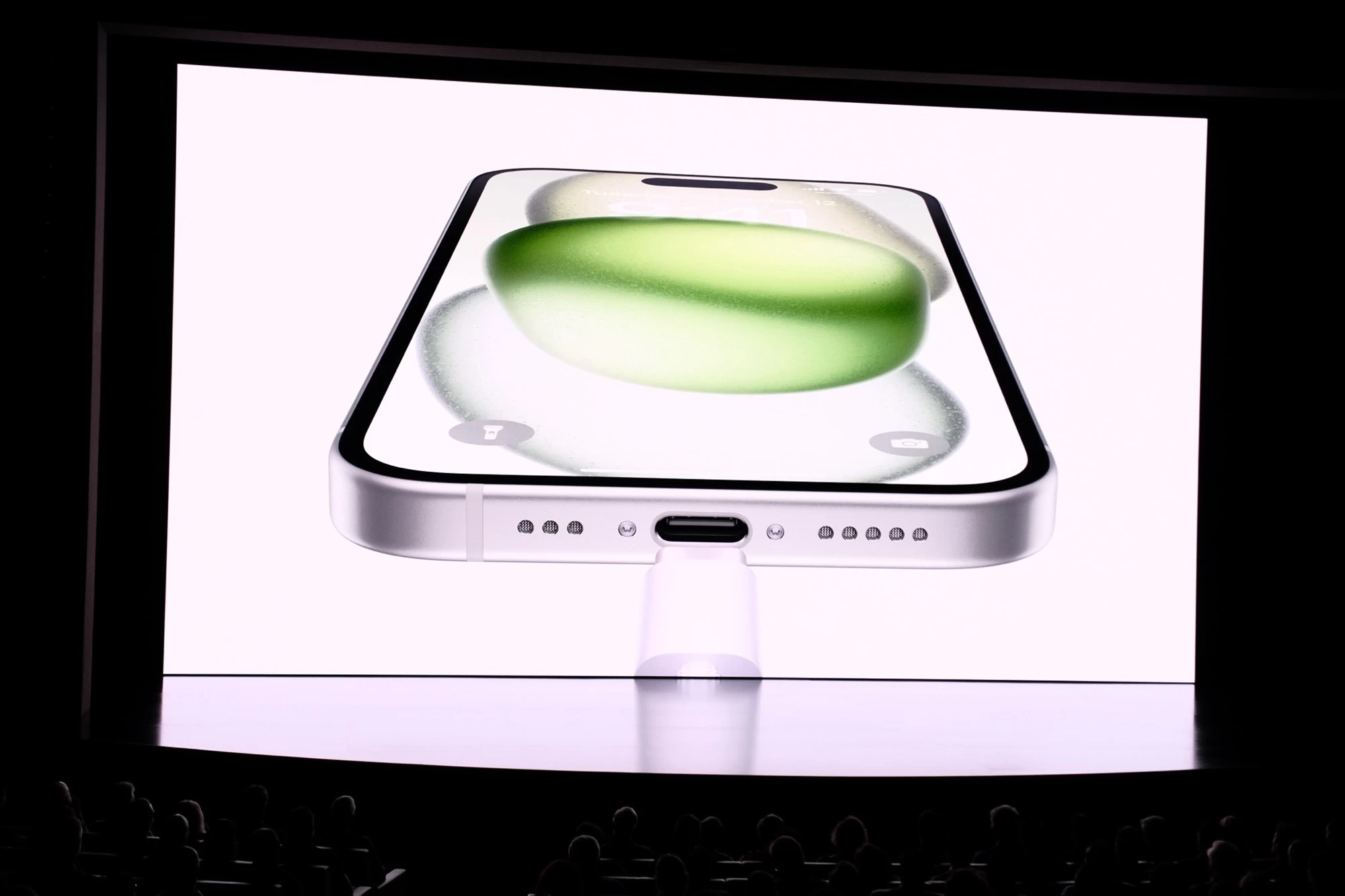 If you were hoping for a new design for the iPhone 15, that will not happen this year. The iPhone 15 looks very similar to the iPhone 14, and the new iPhone comes with a 6.1-inch screen. The device will be available in pink, yellow, green, blue and black.
Apple announced that the entire iPhone 15 series will get the dynamic island after it was exclusive to the iPhone 14 Pro and Pro Max.
In addition, the iPhone 15 has an OLED Super Retina screen, which supports the Dolby Vision feature with a brightness of up to 1600 nits. This display has a peak brightness of 2,000 nits in sunlight, which is twice as bright as the iPhone 14's display.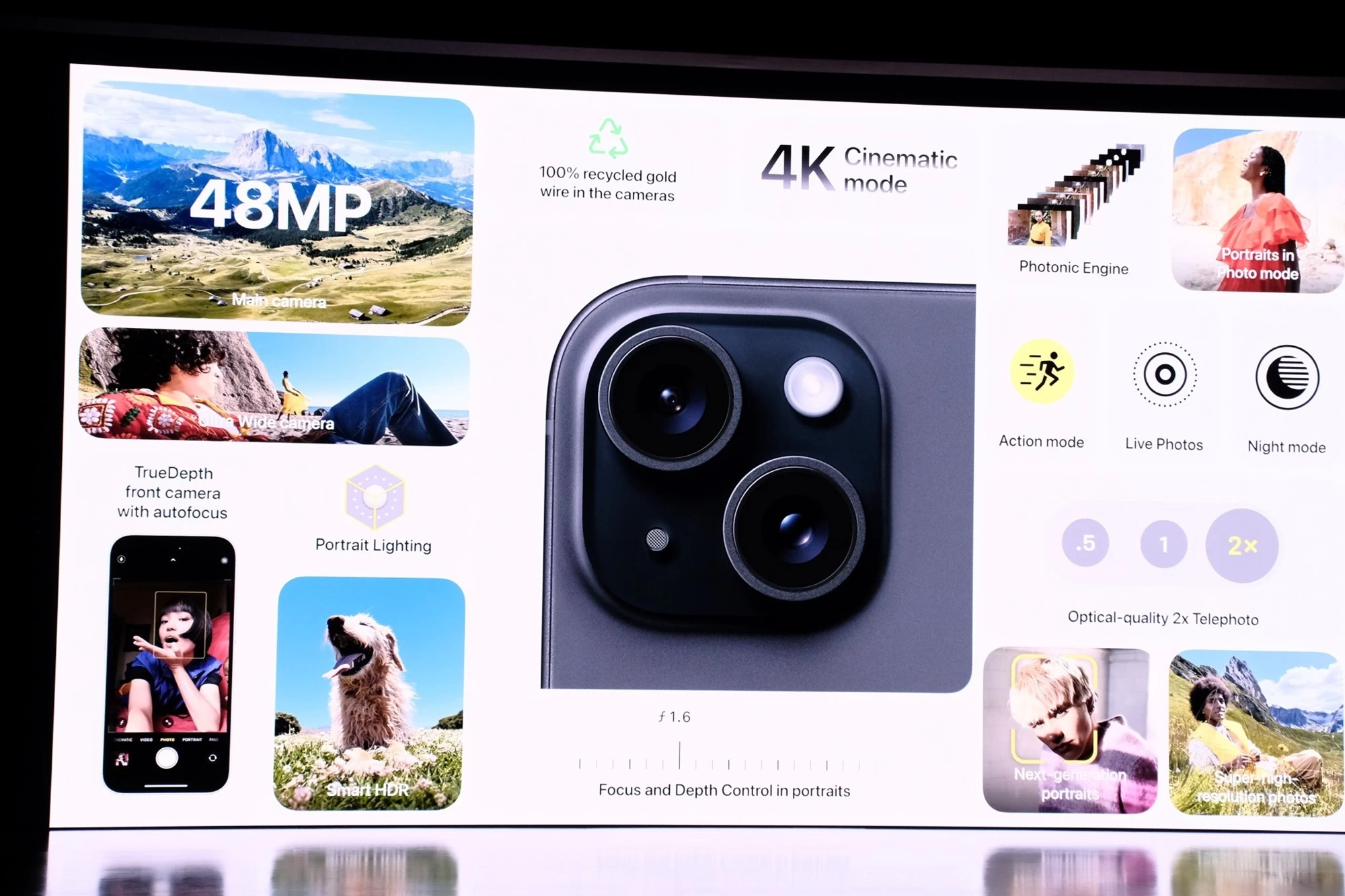 However, arguably the biggest noticeable upgrade in the new iPhone other than the dynamic island is the improved camera system. Apple said that the regular iPhone 15 will have a 48-megapixel main camera instead of the 12-megapixel one in the iPhone 14. There is also a 12-megapixel zoom, and improvements in portrait mode mean you won't have to manually switch to portrait mode anymore.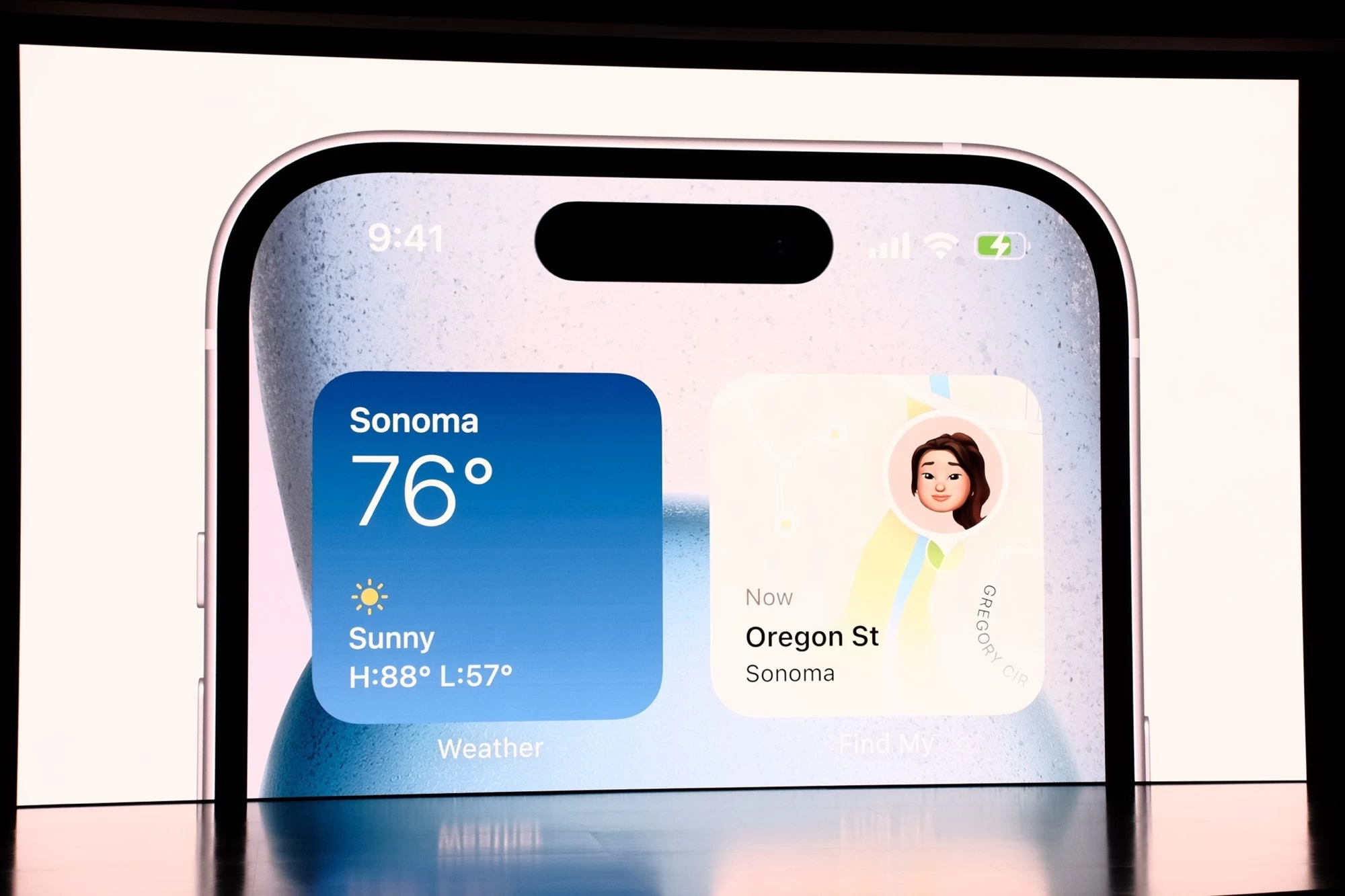 That's not all, as Apple is working on improving Night Mode, Live Photos, and Action Mode in the iPhone 15's camera. And if you're a fan of selfies, the front camera has autofocus and portrait lighting.
As for the internal part of the new iPhone, the iPhone 15 and iPhone 15 Plus will work with the A16 chip found in the iPhone 14 Pro and Pro Max models.
سيبدأ سعر آيفون 15 من 799 دولارًا لنسخة 128 جيجابايت، ويبدأ سعر آيفون 15 بلس من 899 دولارًا لنسخة 128 جيجابايت.